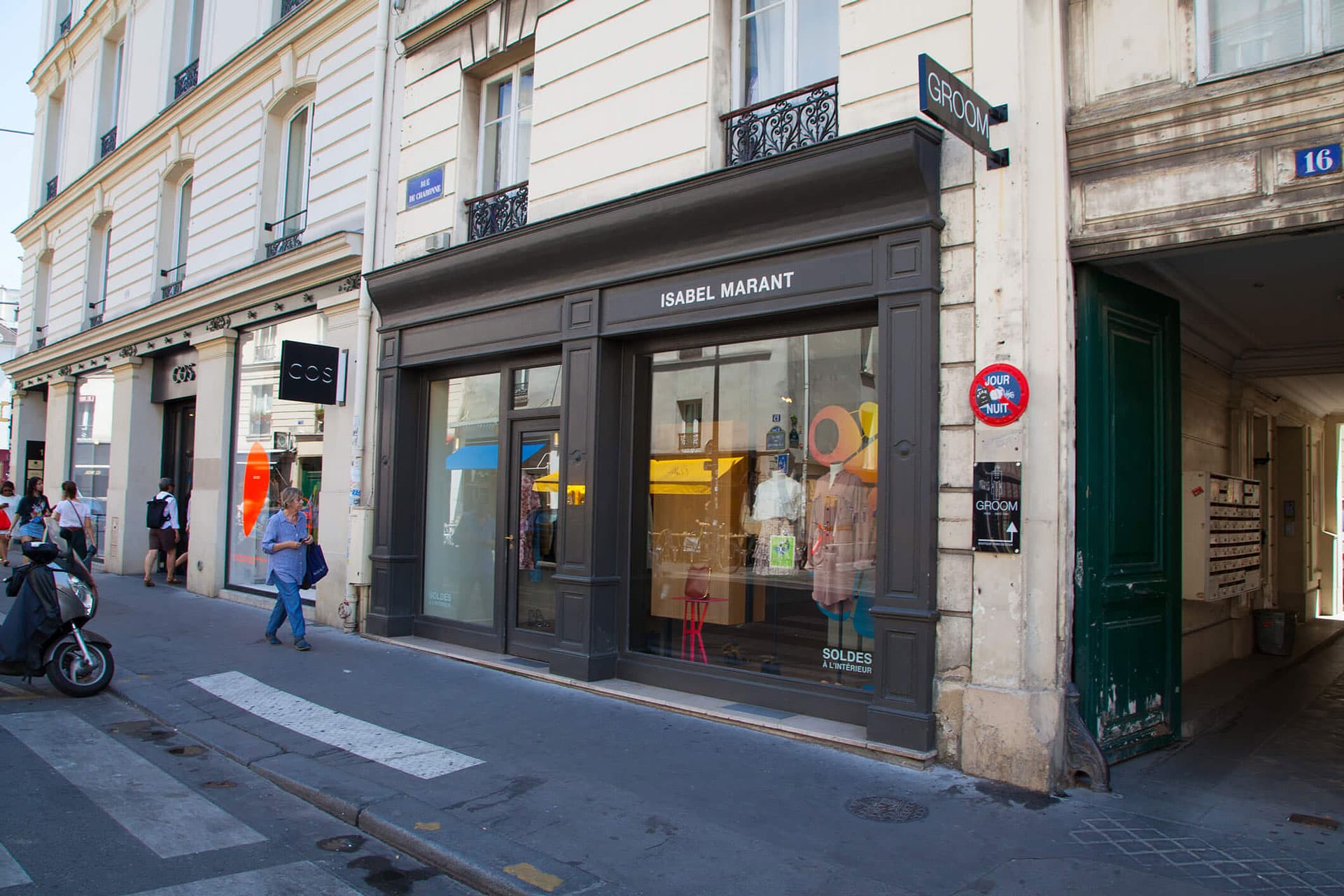 place
Isabel Marant Charonne
Original HQ of the emblematic Parisian fashion designer
In 1998, three years after her first fashion show, Isabel opened a shop on rue
 de Charonne, in the Bastille neighborhood. In the slipstream of Jean-Paul Gaultier, who had set up his HQ nearby a couple of years earlier, she brought some fashion cred to this indie 'hood populated with artists 
of all kinds who had slowly been taking over workshops left empty by departing artisans. "I have always loved the whole Bastille and Faubourg-Saint-Antoine district for the very French artisanal savoir-faire there," she says.
More places:
Isabel Marant Jacob, 1 rue Jacob, 75006 Paris
Isabel Marant Saint Honoré, 354 rue Saint-Honoré, 75001 Paris
Isabel Marant Saintonge, 47 rue de Saintonge, 75003 Paris
Isabel Marant Homme, 111 rue de Turenne, 75003 Paris
Isabel Marant Victor Hugo, 151 avenue Victor Hugo, 75116 Paris